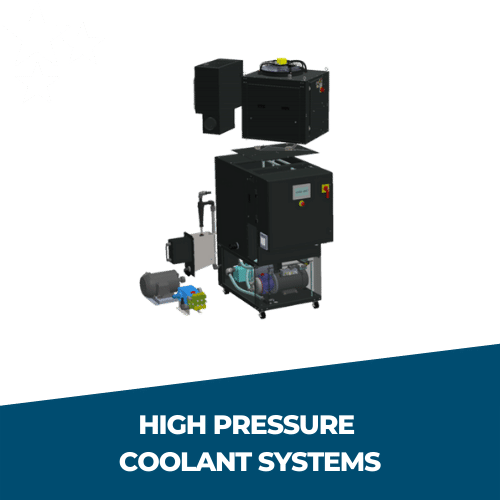 Increase Throughput by 30% With CoolJet!
The new CoolJet system utilizes state-of-the-art technology helping customers keep their spindles running and profits flowing!
Increase speeds and feeds by 20% or more

Increase coolant life and protect your machine tool with superior filtration

Increase tool life 3x to 10x

Smaller space saving footprint than our competitors

Modular design allows unit build flexibility that can't be matched by our competitors

Easy to maintain - no tools needed, or down-time required for filter changes



Improve chip management and productivity


CoolJet UltraFlex®

The CoolJet UltraFlex® is the perfect high-pressure coolant system for any machine tool. The UltraFlex® can be ordered with fixed or automatic variable volume, and single or variable pressure settings. The UltraFlex® has two high-pressure outlets as a standard, with a range of 300 psi to 3000 psi (20 Bar to 210 Bar) of pressure. The UltraFlex® System will increase your job shop or high-production facility's productivity.
Standard features of the UltraFlex® high-pressure coolant system include an onboard Grunfos feeder pump, a touchscreen operator display, quad high-capacity quick-change 10-micron filters, interface cables, and hoses up to 20 feet in length, and can be built for 240 volt or 480-volt power sources.

You can configure the UltraFlex® filtration and add a unit-integrated 36,000 BTU chiller, unit-mounted 850 CFM mist and smoke collector, unit integrated oil skimmer or add up to 8 additional outlets.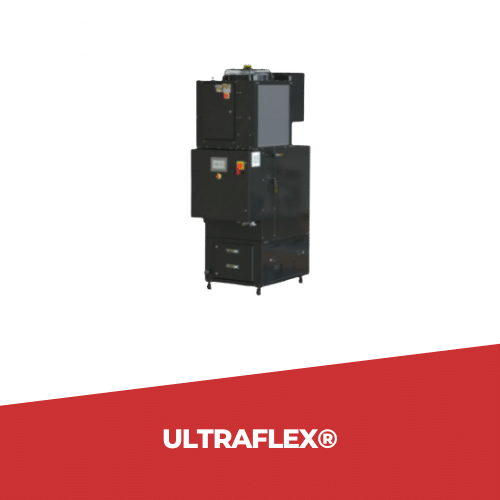 FULLY MODULAR - "Have it Your Way"



The most versatile and innovative high-pressure system on the market. Available in fixed and variable flows.
Features

Flow: Fixed & Variable model

Pressure: Single & Variable pressure - 300 PSI - 3000 PSI / 20 Bar - 210 Bar

Outlets: Two high pressure outlets standard, (up to 8 outlets available)

Reservoir: 65gal / 250L Clean Tank

Standard Features:

On-board Grunfos feeder pump

Innovative color touchscreen operator display

Quad high capacity quick change 10 micron filters

Built to requested voltage - 240 / 480

Interface cables and hoses to 20'

Compact footprint - 35" x 57" x 63" /




762 mm x 1067 mm x 1604 mm

Unit Options:

Media Free filtration:

Filters all of the machine coolant continuously

Filter circulation flow 20gpm / 75lpm; 98% effective filtering to 5 micron

Unit mounted integrated 36,000 BTU chiller

Unit mounted integrated variable 850 CFM mist/smoke collector

High / Low coolant kits for lathes

Recommended applications:

Milling

Drilling

Turning

Grinding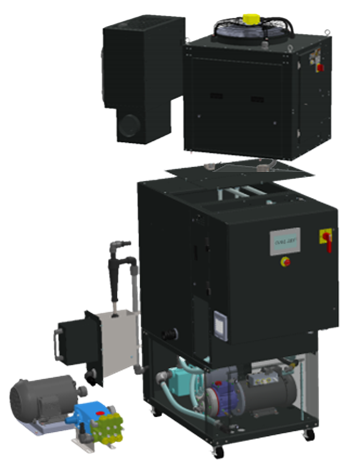 Increase Your Bottom Line With High Pressure Coolant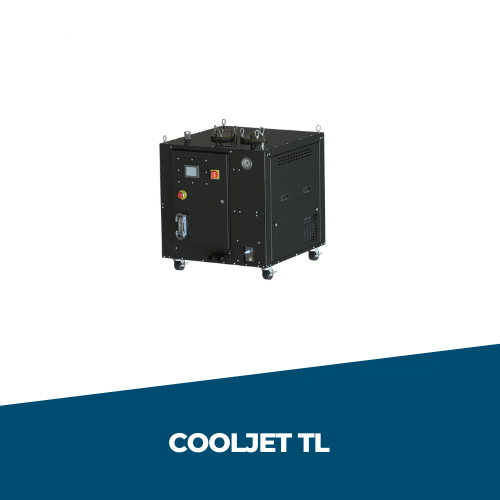 High-Pressure Coolant Advantages

Increases coolant life

Improved chip management & tool life




Increase speeds & feeds.

Improved part finishes

Standard Features:

9.5 gpm / 36 lpm fixed flow

Single outlet

Dual parallel 10 micron bag filtration

Footprint: W - 24" x L - 32" x H - 35"




W -

610 mm x L - 812 mm x H - 889 mm

Power to Spec — 230v / 460v / 400v KVA – 5.9





Unit Options:


- Ethernet IP Machine Interface available